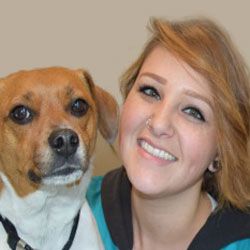 Alex Velho
Technician Assistant
Hi, my name is Alex. This is my first job as a Veterinary Technician Assistant; before this, I worked in a kennel. My love for animals started at a young age. In 2013 I received my Veterinary Assistant Certification. I have one dog at home named Willie, he is a beagle/jack russel mix and is about 4 years old. In the future, I plan on going to school to become a RVT. When I'm not working I love to relax with my dog at home, go on hikes, ride my quads, and go fishing.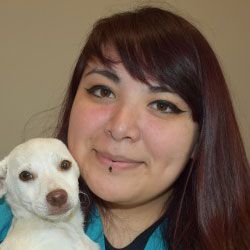 Jessica Martinez
Technician Assistant
I have been working with animals for about 4 years now and I am one of the lucky people who can get to say that they love going to work! I love being able to help make a difference in the lives of pets and their families. At home, I have a beautiful little girl, 2 dogs and a cat that I love coming home to.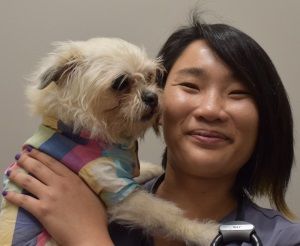 Jennifer Ha
Technician Assistant
I have been working in the veterinary field for almost ten years. I first started my career in shelters and rescues in 2008. Since then, I have helped place and adopt out over two thousand pets! I made the transition to veterinary hospitals and clinics in 2014. At home, I have a 13 year old Pug/Maltese mix whom I have had since he was 3 months old. I also have a brown tabby cat who I bottle-fed when he came to me at one week old. One day I plan on running my own sanctuary for geriatric and special needs pets.
NEW CLIENT?
SCHEDULE AN APPOINTMENT WITH US
Online appointments must be made between 8:00 am and 4:30 pm. Please call for appointments 24/7!
Emergency Only walk-in hours are between 8:00 pm and 8:00 am.
REQUEST AN APPOINTMENT NOW