Client Service Representatives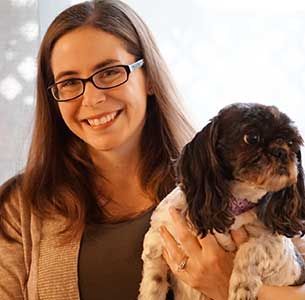 Client Service Representative Supervisor
I grew up in the small town of Angels Camp California with many pets- dogs, cats, and horses. My love for animals has been present since I was very small. I've been working in the veterinary field since 2003 and I truly love it. It allows me to work with the animals whom I love and also enables me to work in the field of healthcare science which is also a passion of mine. When I'm not working- you can find me at home playing with my one-year-old son, reading books, or waiting for my 2 Shih Tzu dogs.
Rosmonique Plong
Client Service Representative
Growing up, my family was known for taking in strays; we've had all sorts of pets ranging from snakes and chinchillas to cats and dogs. I loved being surrounded by animals, so it was natural for me to gravitate towards working in this field. When I'm not at SBAH, my boyfriend and I are avid Disneyland visitors or you can usually find me reading, eating,
netflixing
, or hiking/sightseeing with my two dogs, Kira, a German Shepherd/Husky mix and Kilo, an Australian Shepherd. I look forward to meeting and helping you and your babies!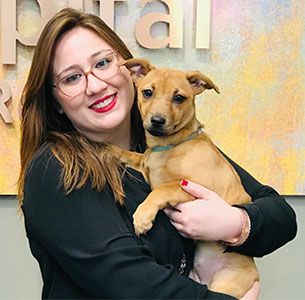 Cambrea Sprankle
Client Service Representative
Cambrea
has always had animals in her life including dogs, cats, bunnies, turtles, fish, birds and a hedgehog, and she volunteers with her family at a number of animal and wildlife rescues. She currently has a beagle/lab mix named Stefen that she rescued in 2016 when he was 6 years old and he has traveled with her from Kentucky to California. She loves to spend her days with Stefen at the beach, hiking or being lazy at home.
Cambrea
hopes to one day own a big enough place to add a pig, duck and who knows what else to her family.
NEW CLIENT?
SCHEDULE AN APPOINTMENT WITH US
Online appointments must be made between 8:00 am and 4:30 pm. Please call for appointments 24/7!
Emergency Only walk-in hours are between 8:00 pm and 8:00 am.
REQUEST AN APPOINTMENT NOW