Welcome
Our mission is to provide exceptional veterinary care using the most advanced, state-of-the-art techniques and equipment while maintaining a culture of family with our patients, clients and staff.
Our clients and patients are the heart of South Bay Animal Hospital & Pet Resort and the reason we are here. Our staff is dedicated to every pet, being their advocate and giving them a voice to ensure their overall health and well-being. We strive to deliver exemplary service with regard, respect and compassion for each client and patient's individual needs. We welcome everyone in need of veterinary or emergency care or boarding to be a part of our family.
Please take a moment to contact us today at 408-899-4791 to learn more our practice and how we can best serve the needs of you and your cherished pet or to schedule a tour of our Pet Resort!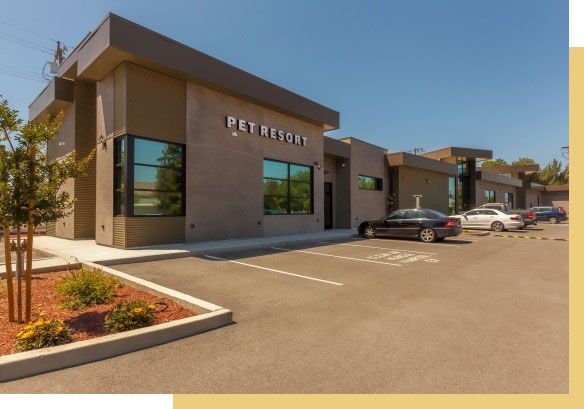 OUR SERVICES
Luxury Accommodations for dogs
All day Doggy DayCare
Feline-Friendly Accommodations for cats
BAD BAY AREA AIR: Pets are also suffering from the unhealthy air in the Bay Area sky
NEW CLIENT?
SCHEDULE AN APPOINTMENT WITH US
Online appointments must be made between 8:00 am and 4:30 pm. Please call for appointments 24/7!
Emergency Only walk-in hours are between 8:00 pm and 8:00 am.
REQUEST AN APPOINTMENT NOW