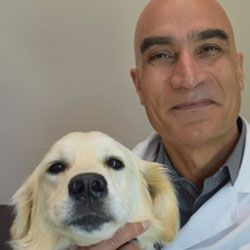 Ravinder Atwal, DVM
Medical Director, Owner
Dr. Atwal is the medical director of South Bay Animal Hospital & Pet Resort. He immigrated to the US from Punjab, India in 1990 and started his clinical rotations and internship at Purdue University in Lafayette, IN shortly after his older son was born in September 1991. Once he finished his internship, he proceeded to pass all required national and state tests for certification and opened his own veterinary clinic in 1993. Since then, he has continued to practice the highest form of veterinary medicine here at South Bay Animal Hospital. He is multi-lingual in English, Hindi, and Punjabi. He is a current and active member of the AVMA, CVMA, SCCVMA, World Vets, SNIP, and much more!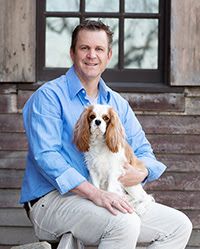 John Haburjak, DVM
Diplomate, American College of Veterinary Surgeons.​​​​​​​
Dr. John Haburjak graduated from UC Davis Veterinary School in 1993 with his Doctor of Veterinary Medicine Degree. He practiced for 5 years before returning to academics to complete a combined surgical residency program in San Diego and the University of Illinois.

Dr. Haburjak is a Diplomate of the American College of Veterinary Surgeons, and his research interests include orthopedic trauma, and disorders of the carpus. He has several publications in the Veterinary Orthopedic and Traumatology Journal, Journal of Small Animal Practice, and the Journal of the American Animal Hospital Association. His clinical surgical interests include surgical oncologic procedures of the face, head and neck, corrective orthopedic procedures, and neurosurgery (spinal). Finally, he has dedicated most of his post-graduate emphasis on minimally invasive procedures including: laparoscopy, thoracoscopy and interventional radiology (urethral and tracheal stenting).

Dr. Haburjak's hobbies include SCUBA diving, Oakland A's baseball, road cycling and cooking (not to mention eating, too!). He shares his life with his wife, Aimee (also a veterinarian), daughters Eva & Emery and a son Ian, Addison (bubble-headed Japanese spaniel), Poppy (a Cavalier King Charles Spaniel with a freckled nose!) and S'mores the mini-Lop.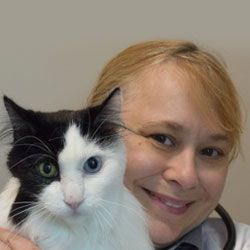 Shanna Compton, DVM
Veterinarian
When I was 3, I wanted to be an astronaut. When I was 5, I saw what a veterinarian did for a living and immediately changed my career plans. When I was 10, I managed to talk the local veterinarian into letting me clean cages at his practice and decided that this was, indeed, the right place for me. It was not an easy path by any means, and I did work in the software field briefly before starting veterinary school. In 1996, I graduated from U/C Davis School of Veterinary Medicine and my life has not been the same since. I have worked at several different practices over the years, from San Francisco to King City, from Pacifica to Stockton, learning different techniques and approaches to help our canine and feline companions. I am excited to be part of this beautiful practice that is so close to my hometown of Los Gatos, with cutting edge equipment and a very progressive approach to veterinary care. I live in the Santa Cruz mountains with 5 chickens, 2 goats, 1 miniature horse, and I am a full-time servant to my two feline overlords who are named Rasputin and Buffy. In the times between work and home, I read fantasy/SF, knit, ride my motorcycle, and play tabletop role playing games. I am also the creator of this website, so if you have any comments please direct them my way!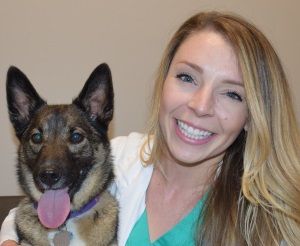 Lauren Spencer, DVM
Veterinarian
I joined the South Bay team as an overnight emergency veterinarian, eager to help your pets while the rest of the city is asleep! Originally from Kansas City, MO, I attended the University of Missouri for my undergraduate studies in Animal Science and continued my education at the University of Missouri-College of Veterinary Medicine. I am new to California, and currently loving everything about the weather, landscape, food, and people! My veterinary passions include emergency and critical care, pain management, surgery, and oncology. I also love hiking, kayaking, bass fishing, hot yoga, baking decorative desserts, and rollerblading with my Australian cattle dog mix, Lola (pictured), and my Australian shepherd, Bennett.

Larry Kerr, DVM
Diplomate, American College of Veterinary Radiology
Dr. Kerr received his Doctorate in Veterinary Medicine from Mississippi State University in 1981. He attended UC Davis as a radiology resident and was board certified in radiology in 1985. Following two years as a staff radiologist at UC Davis, he entered private practice. He also offers mobile radiographic and ultrasound services through his own radiology practice, Veterinary Radiology Specialists.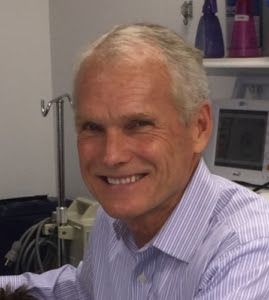 Mark Lee, DVM
Diplomate, American College of Veterinary Radiology
Dr. Lee graduated from Washington State University in 1981 with a Doctorate in Veterinary Medicine. Following ten years as a private practice owner, he attended UC Davis as radiology resident and was board certified in radiology in 1994. He joined Dr. Kerr at VRS in 1995.

Eric Garcia, DVM
Diplomate, American College of Veterinary Radiology
Dr. Eric Garcia is a native of Los Altos, California. He received his BS from Cal Polytechnic, SLO and his DVM from Colorado State University. He completed his residency in Radiology at Kansas State University in 2015 and completed his rigorous board examination later that year. We are pleased to welcome Eric and his beautiful dog, Amelia back to the central coast. When he has free time, Eric enjoys surfing, hiking, and bird-watching.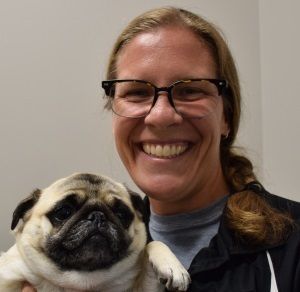 Dr. Jessica Paige, DC, CCSP
I have been practicing chiropractic after graduating from Palmer College of Chiropractic West since March of 2004 and LOVE IT! I see a lot of families and specialize working with athletes (Certified Chiropractic Sports Practitioner and Active Release Technique). Recently I returned to school for a 5-month intensive program of Options For Animals to learn how to adjust small and large animals. When not in the office, I enjoy playing competitive pickleball. I look forward to helping your pet with all of their chiropractic needs!
NEW CLIENT?
SCHEDULE AN APPOINTMENT WITH US
Online appointments must be made between 8:00 am and 4:30 pm. Please call for appointments 24/7!
Emergency Only walk-in hours are between 8:00 pm and 8:00 am.
REQUEST AN APPOINTMENT NOW