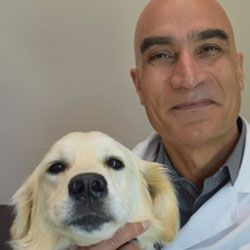 Ravinder Atwal, DVM, CCRP
Medical Director, Owner
Dr. Atwal is the medical director of South Bay Animal Hospital & Pet Resort. He immigrated to the US from Punjab, India in 1990 and started his clinical rotations and internship at Purdue University in Lafayette, IN shortly after his older son was born in September 1991. Once he finished his internship, he proceeded to pass all required national and state tests for certification and opened his own veterinary clinic in 1993. Since then, he has continued to practice the highest form of veterinary medicine here at South Bay Animal Hospital. He is multi-lingual in English, Hindi, and Punjabi. He is a current and active member of the AVMA, CVMA, SCCVMA, World Vets, SNIP, and much more!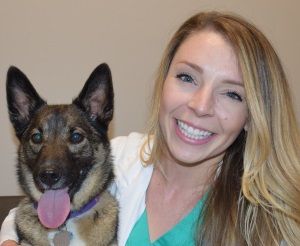 Lauren Spencer, DVM
Veterinarian
I joined the South Bay team as an overnight emergency veterinarian, eager to help your pets while the rest of the city is asleep! Originally from Kansas City, MO, I attended the University of Missouri for my undergraduate studies in Animal Science and continued my education at the University of Missouri-College of Veterinary Medicine. I am new to California, and currently loving everything about the weather, landscape, food, and people! My veterinary passions include emergency and critical care, pain management, surgery, and oncology. I also love hiking, kayaking, bass fishing, hot yoga, baking decorative desserts, and rollerblading with my Australian cattle dog mix, Lola (pictured), and my Australian shepherd, Bennett.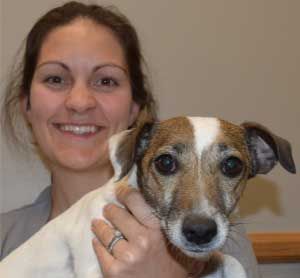 Catriona D'Aulerio, DVM
Veterinarian
I graduated in 2012 from the Royal Veterinary College, London, and went straight into practice at a busy 24/7 hospital which also provided specialist services. It was here that my passion for surgery really developed and I started to perform key hole (laparoscopic) surgery. I am currently halfway through a postgraduate qualification in surgery to further my knowledge, improve my skills and to help your pets with the best treatment. I moved to San Jose with my husband, our then 6-week old daughter and our three dogs in May 2016 and have since had another daughter. I am so excited to join the team as a Veterinarian here at South Bay Animal Hospital and to bring my experiences from the UK to practice. We are loving life in California - particularly the weather! Other than caring for animals and my family, I love to be active, explore new places and creating in the kitchen.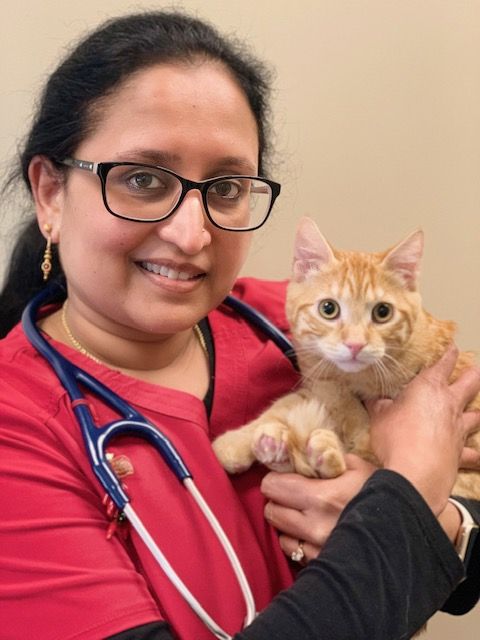 Rupashree Rao, DVM
Veterinarian
I joined South Bay Animal Hospital in July 2020. I graduated from Mysore Veterinary College, Bengaluru, India in 1995. After finishing a post-graduate degree in Veterinary Pharmacology, I immigrated to the US. I completed a year of clinical rotation at Tuskegee University in Alabama as part of the requirement for the Educational Commission for Foreign Veterinary Graduates from the American Veterinary Medical Association. After completing all the steps to get my National and State board licensing, I started practicing Small Animal Medicine in the Bay Area, California in 2006.

I particularly enjoy Internal Medicine, Endocrinology, and thorough Client Education. Emergency Medicine and Critical Care has always been my dream,. When I am not working, I spend time between Organic Gardening, cooking, yoga, and chilling with my family.



NEW CLIENT?
SCHEDULE AN APPOINTMENT WITH US
Online appointments must be made between 8:00 am and 4:30 pm. Please call for appointments 24/7!
Emergency Only walk-in hours are between 8:00 pm and 8:00 am.
REQUEST AN APPOINTMENT NOW